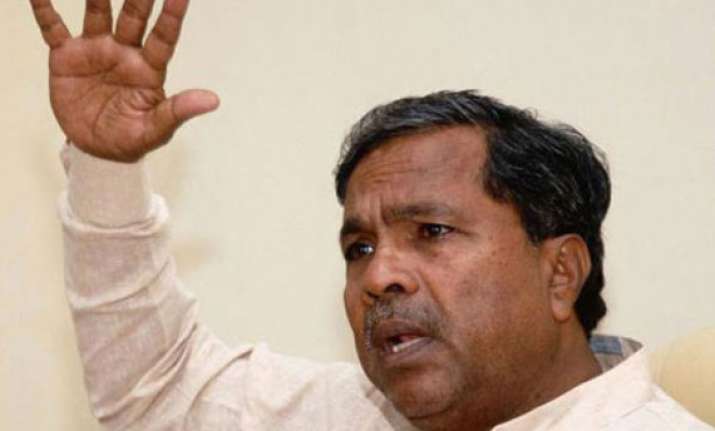 Bangalore, May 13: A man rooted in 'Janata Pariwar' for two-and-half-decades and known for strident anti-Congress stance, it has been a remarkable turn-around for Siddaramaiah, who was sworn in as Karnataka's 22nd Chief Minister today.
From early 1980s to 2005, Siddaramaiah who comes from a poor farmer's family, was a die-hard anti-Congressman but his ouster from JDS of former Prime Minister Deve Gowda brought him to political cross-roads.
 Joining the Congress less than seven years ago, he has today realised his life-time ambition, another example that patience and perseverance eventually pays.