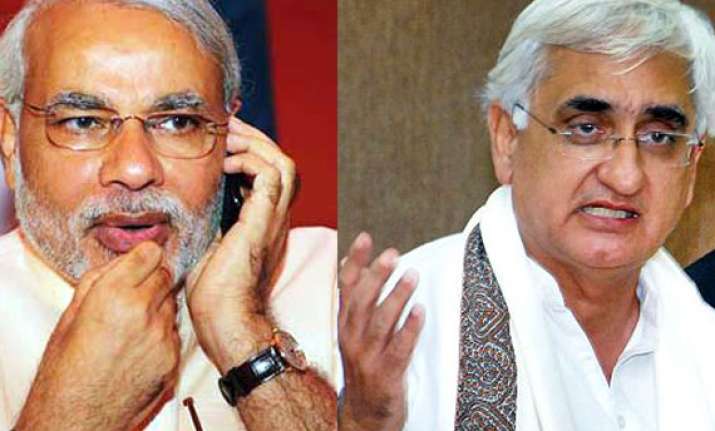 Farrukhabad(UP): Union Minister Salman Khurshid yesterday described Narendra Modi as "impotent", a remark that invited a sharp condemnation from the BJP.
The External Affairs Minister's fresh salvo against the BJP Prime Ministerial candidate at a rally here came as he raised questions on the Gujarat Chief Minister's handling of the post-Godhra riots in 2002. Khurshid had once compared Modi to the proverbial frog just out of the well.       
Without taking the name of Modi, Khurshid, who is a sitting MP from Farrukhabad, asked why a man who aspires to be the prime minister of the country could not do anything during the 2002 riots.       
"Some people came, attacked and went, and you couldn't protect. Are you not a strong man?," the senior Congress leader asked.