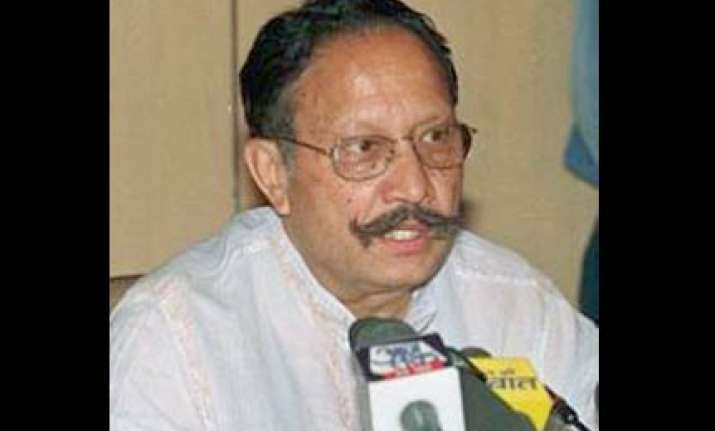 Apparently miffed over not being given responsibility in the party organisation, former Uttarakhand Chief Minister and senior BJP leader B C Khanduri on Sunday  said he would soon meet the leadership to convey his feelings. 
Khanduri said he is a disciplined soldier of the party and so does not want to say anything on the issue. But since the BJP President Nitin Gadkari announced his team, several people coming to meet him have expressed surprise and even disappointment (for not being included him in the team), Khanduri said. He, however, said he was going to New Delhi tomorrow on a personal visit and would try to meet party president to apprise him of his feelings. 
On not attending the welcome ceremony of Rajya Sabha MP and his bete noir Bhagat Singh Koshiyari, which was organised in the state headquarters after he was nominated party's national vice president, Khanduri said there was nothing personal. Since a professor of Washington University had already took an appointment to meet him, so he could not attend the ceremony, he said. Despite facing election code of conduct for 316 days during his tenure, Khanduri said he took various steps for the development and welfare of the state. He, however, said he was not allowed to complete his tenure. 
"Had I been allowed to complete my full tenure, I would have taken Uttarakhand to a new road map of development," he said. Regarding the functioning of Ramesh Pokhariyal Nishank government, Khanduri said he is making good efforts for the development of the state. PTI