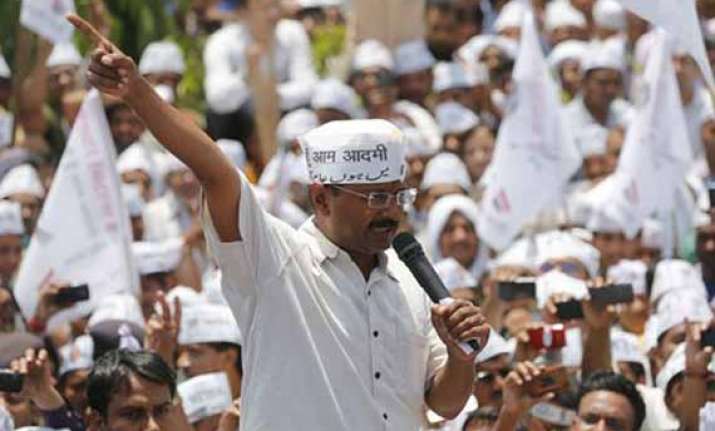 Varanasi: A day after Narendra Modi drove through this temple town, his opponent AAP's Arvind Kejriwal today began his road show from rural parts of the constituency and took a jibe at the BJP's Prime Ministerial candidate's "helicopter" visit.
Kejriwal also said that he was confident about his victory with a "huge majority" and accused BJP of trying every tactic including communal and caste politics, as well as "violence and bribing of media".
The Aam Aadmi Party leader, who is pitted against Modi from Varanasi parliamentary constituency, said "people in Varanasi say how will a person who comes in a helicopter for only two hours to campaign, serve us".