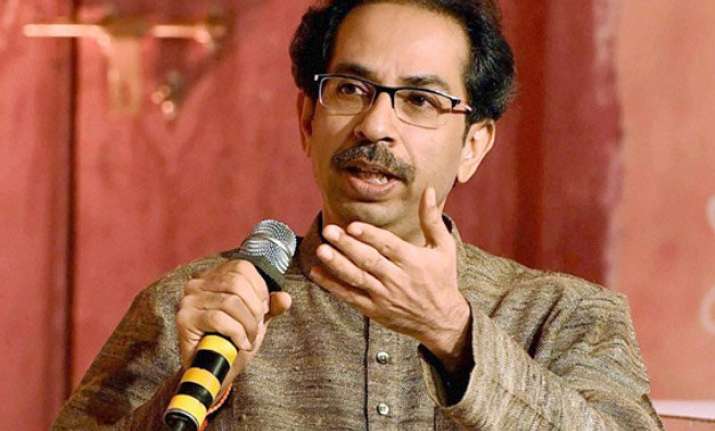 Mumbai: Accusing Arvind Kejriwal of playing "politics of convenience", the Shiv Sena today said if the Delhi Chief Minister could deploy AAP workers to ensure Pakistani singer Ghulam Ali's security, what makes him depend on police to ensure safety of women in the capital.
The Sena's comments come in the backdrop of a two-and-half-year-old girl and another five-year-old brutally raped in the capital on Friday, barely a week after a sexual assault of a minor, triggering widespread outrage and a political slugfest.
Condemning the rapes, Kejriwal had hit out at Delhi Police, saying it had "completely failed" to provide safety to the citizens, while urging PM Narendra Modi to "either act himself" or give AAP government the authority over law and order in the capital.
Kejriwal also said that Modi is "answerable" if he wants police to be under Centre's control and requested him to meet Delhi's Lt Governor Najeeb Jung, who he said, was more keen on "interfering in the AAP government's work".
"Half of Kejriwal's time is spent in fighting with the Centre and the LG. There are no signs to indicate that the situation will improve if Delhi Police is brought under his ambit," an editorial in Sena mouthpiece 'Saamana' said today.
Rapping up the Aam Aadmi Party government, it further said, "The health department is under him (Kejriwal), but, there was a dengue outbreak and many people lost their lives. How will a government that cannot stop mosquitoes, stop goondaism, rapists and terrorists?"
The Sena said that the Delhi CM's commitment to protect Pakistani nationals is only giving strength to the country's enemies.
"Kejriwal has offered to host Ghulam Ali's concert in Delhi. If hundreds of AAP volunteers can come out on the streets to provide protection to Pakistani artists, why can't they take responsibility of women as well?" the ruling alliance partner asked.
"AAP says they do not need police to give security to Pakistanis, then why do they need police to control the law and order situation and to stop rapists," it further said.
"They are fighting with the Centre to bring the police under their control. This is only politics of convenience. The people of Delhi are tired because for their (AAP) government, security of Pakistanis is more important than security of women," the Sena said.