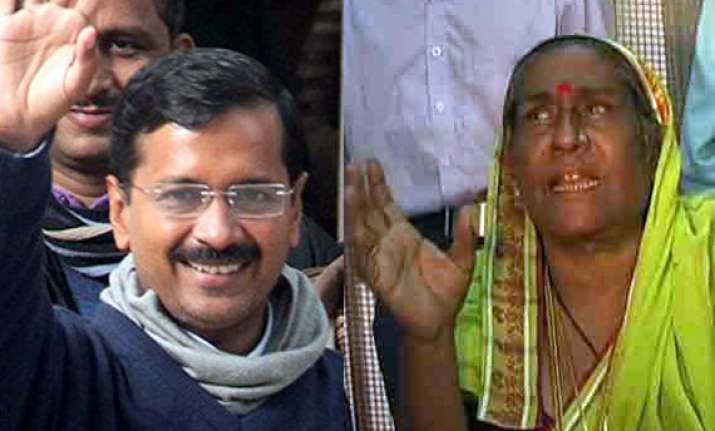 Varanasi: A day after jumping into the poll fray here, a transgender has sent a legal notice to AAP Leader Arvind Kejriwal asking him not to use the 'Aam Aadmi' tag since being an ex-chief minister he comes under "special person" category.
Kamla had announced contesting Narendra Modi and Kejriwal yesterday.
"By virtue of being an ex-Delhi chief minister, Kejriwal comes under special person (khaas aadmi) category and not ordinary person (aam aadmi)."
"And he cannot sport those 'aam aadmi' caps, which he did during his visit to Varanasi. It is inappropriate according to law and a breach of the moral code of conduct too," Kamla said.