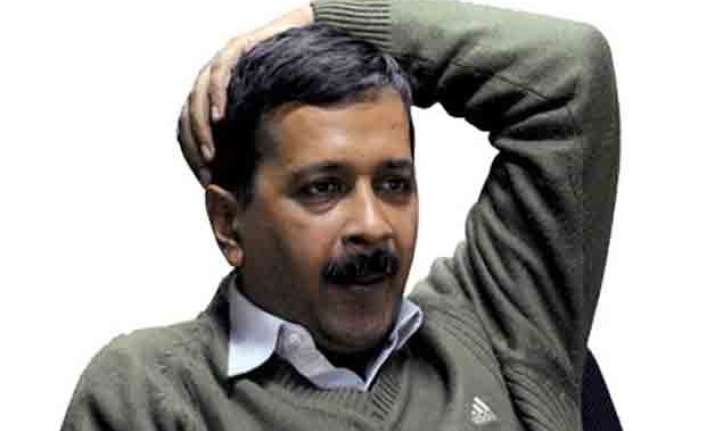 Bengaluru: Delhi chief minister Arvind Kejriwal is now free of chronic cough problem and his sugar level is well under control.
Doctors in Jindal Naturecure Institute have advised Kejriwal to change his food habits and practice yogic treatment on a regular basis.
Amidst the political crisis in Aam Aadmi Party, Kejriwal is expected to reach Delhi Monday night.
Doctors said his cough has been completely cured and his diabetes is under control. Kejriwal came to the city on March 5 with blood sugar level as high as 300 mg which has now come down to 130 mg. after mean  90mg during fasting.
Dr Babina Nandakumar, chief medical officer, said, "His health has improved tremendously in the last three days but he has to eat well and practice yogic treatment even after he joins work. Naturopathic treatment has detoxified his body to a great extent. His cough is completely cured."
This is despite he has been taking 30% less medicines than he was administered with when he first got admitted.
At the institute, Kejriwal has undergone hydrotherapy, mud therapy, nature cure and massages and packs in combination with yoga and dietary regulations. Kejriwal's chronic cough has been treated along with detoxification of his body and addressing the diabetes.
Massages include salt glow hot stone, deep tissue, kairali, Swedish and deluxe hydro massage. Hip bath, spinal bath, underwater massage, GH pack, kidney pack and castor oil packs were also administered on him for the last 10 days.
Apart from the back-to-back therapeutic routine that he had to follow, life in the serene outskirts of Bengaluru was pleasurable for the Delhi CM. He shared light moments and clicked selfies with other patients who had been coming for naturopathic treatment in the institute.
Staffers working in the institute left no moment like this to take selfie with him and told TOI that they were happy to meet the man they look up to.
However, he was not left to live like the aam aadmi inside. The whole area is guarded by 10 cops, five in uniforms around the campus and five without uniforms with him in three shifts. A sub inspector, posted for the security of the Delhi CM, said that some of us have been asked to remain in civil dress (mufti police) so that it does not scare other patients all the time.