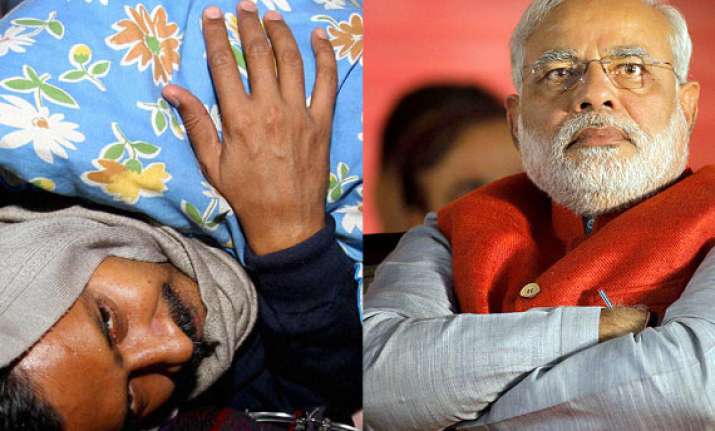 New Delhi: Hitting out at Narendra Modi, AAP leader Arvind Kejriwal  on Wednesday said that fasts observed by the Gujarat chief minister a few years ago in air-conditioned tents was a drama.
"The dharna I had undertaken outside Rail Bhawan was not a drama but was for a cause. Sleeping outside on road in 4 degree Celsius on a chilly January night is not a joke."
"Modi had observed fasts in air-conditioned tents in the past, the cost of which was borne by Adani. This is drama and not sleeping outside in cold," said Kejriwal.
He was referring to a series of fasts undertaken by Modi as part of his Sadbhavna Mission (Goodwill Mission) in 2011 and 2012 meant to reach out to the minority community in Gujarat.
Kejriwal was speaking at a rally in Mongolpuri from where AAP candidate and former Delhi minister Rakhi Birla is in the fray from the North East Delhi constituency in the upcoming Lok Sabha elections.
The AAP leader added that he sat on a dharna for the security of women because the police commissioner refused to fix responsibility in two cases, including the gangrape of a Danish woman in which he had demanded suspension of policemen.