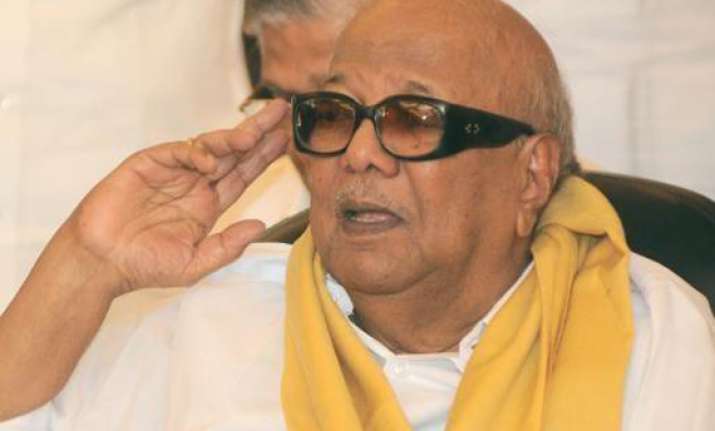 Chennai, Apr 6: DMK president M Karunanidhi will lead a state-wide protest meeting to condemn the "anti-people policies" of the ruling AIADMK on April 15, the party announced here today.
Karunanidhi, his son and party Treasurer M K Stalin and the former's daughter Kanimozhi will address protest meetings at South Chennai, Madurai and Chidambaram respectively.
DMK Propaganda secretary N Siva, MP, said in a statement that the public meetings will be held to condemn the ruling AIADMK against the hike in power tariff, bus fares and milk prices, besides 'foisting' of cases against DMK leaders.
Scores of DMK leaders, including general secretary K Anbazhagan and T R Baalu, MP, among others will address public meetings at different places all over the state, he added.