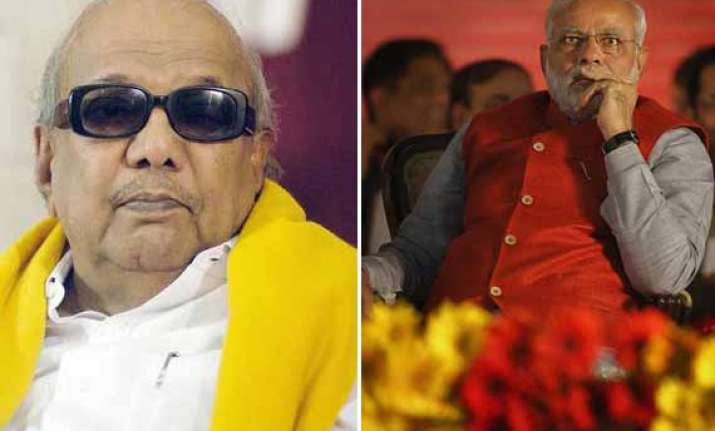 Chennai: In the run up to the Lok Sabha elections, political equations are changing fast across the country.
DMK chief M Karunanidhi seems to be warming up to Gujarat Chief Minister and BJP's prime ministerial candidate Narendra Modi after he has publically announced that he is not looking for a tie-up with Congress party.
According to a leading Tamil newspaper, Karunanidhi has said that  Modi's continuous campaigning for upcoming crucial General Elections shows that he is very hard working. He also underlined that Gujarat Chief Minister is his good friend too.
The remarks of karunanidhi become significant in the sense that Karunanidhi seems to be weighing his options in the post-poll scenario.