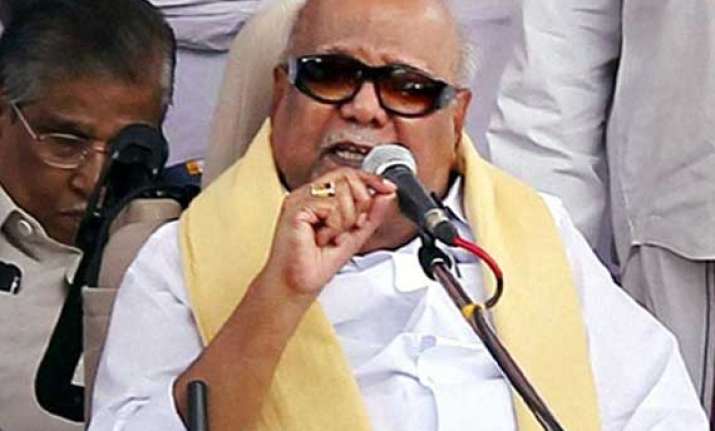 Chennai:  DMK president M Karunanidhi on Wednesday said the demand for release of three convicts in Rajiv Gandhi assassination case after commuting their death sentence to life by the Supreme court had nothing to do with any political party but was a plea made on humanitarian grounds.
Responding to reporters' queries on Congress Vice President Rahul Gandhi's remarks against Tamil Nadu government's decision to release seven convicts including Murugan, Santhan, Perarivalan and Nalini, Karunanidhi said his party was opposed to death penalty and had adopted a resolution at the DMK state conference in Tiruchirappalli on Sunday.
"(It is) not about Congress, not about any other party. It was a demand made on humanitarian grounds", he said adding that with 140 countries having abolished capital punishment, his party wanted India to follow suit.