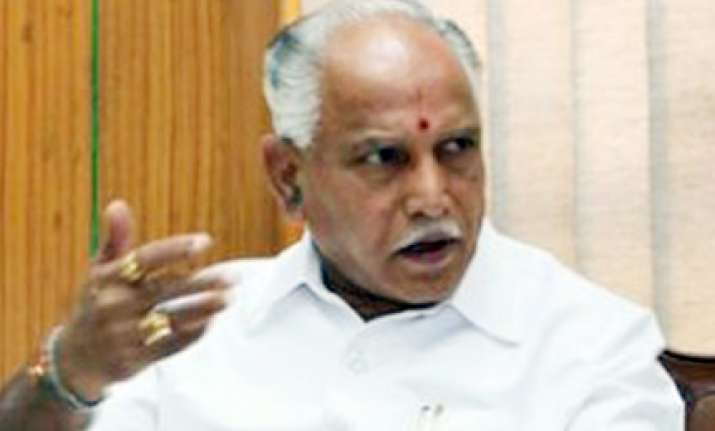 Karnataka Health Minister B Sriramulu on Saturday claimed that the rebel Reddy brothers have the support of 60 MLAs and will head to New Delhi on Sunday to meet the party's central leadership.
Representatives of warring factions in the Karnataka unit of the Bharatiya Janata Party (BJP) will be meeting in Delhi over the weekend to patch up their differences, even as the party general secretary in charge of Karnataka, Arun Jaitley, has ruled out a leadership change in the state.
Jaitely, who returned to the national capital on Friday, said Chief Minister B S Yeddyurappa would remain in office. But the dissidents continue to demand his removal.
Party sources said State Tourism Minister Janardhana Reddy and his brother and State Revenue Minister G Karunakara Reddy and their associate Health Minister B Sriramulu, along with Assembly Speaker Jagadish Shettar, state unit president D V Sadanand Gowda and other rebel MLAs, have been summoned.
Expressing confidence that a solution would be found soon, a beleaguered Yeddyurappa said "the central leadership is aware of the differences of opinion that has surfaced among leaders in the state."
Jaitley had assured him that the issue would be resolved smoothly, said Yeddyurappa, who is facing a fresh bout of dissidence led by Reddy brothers and their loyalist Sreeramulu.
Karunakara Reddy said "problems faced by MLAs have been brought to the attention of central leadership."
The state needs "an able and good leadership" to ensure that the BJP government completes its five year term, Janardhana Reddy said.
Jaitley held discussions on Friday night with Jagadish Shettigar, who has emerged as a rallying point for rebels who are trying to project him to replace Yeddyurappa.
The first BJP government in the south was rocked by infighting after the influential Reddy brothers renewed their dissident activities, breaking the truce brought about a few months ago when they first raised the banner of revolt.
Striking back at the dissidents, Yeddyurappa had ordered mass transfer of officials of Bellary district from where the dissident ministers hail, and hinted at action against the rebel leaders, further angering them. Yeddyurappa said the issues will be resolved.