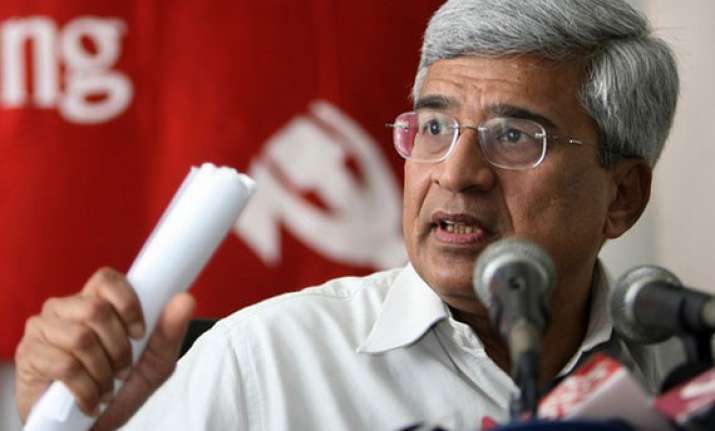 Ranchi, Feb 19: CPI-M leader Prakash Karat would lead the party 'jatha' from the eastern zone, created with the aim to raise issues of national importance, through centrally ruled Jharkhand before arriving in the national capital in March.
"Prakash Karat will hold a series of meetings from March 3 to 5 in Jharkhand as part of the CPI (M's) Sangharsha Sandesh Jathas," Jharkhand unit secretary G K Bakshi told PTI here yesterday.
The eastern zone 'jatha' will start from Kolkata. Sitaram Yechury (Mumbai), S R Pillai (Kaynakumari) and Brinda Karat (Amritsar) are the other senior leaders who would lead party 'jathas,' he said, adding that the effort would culminate to a meeting in Delhi on March 19.
"In his meeting at Ramgarh, Hazaribagh, Koderma and Ranchi, our party general secretary will raise issues like price rise, rampant corruption and scams, social justice, women's rights, food security, health care and education...and his message from Jharkhand will be loud and clear as the state is presently under President's rule," Bakshi said.
He said Karat would be accompanied by Biman Bose, the Left Front Chairman of West Bengal.
A signature campaign in Jharkhand was on as part of the CPI-M's countrywide programme and this would be submitted to the prime minister, he said.