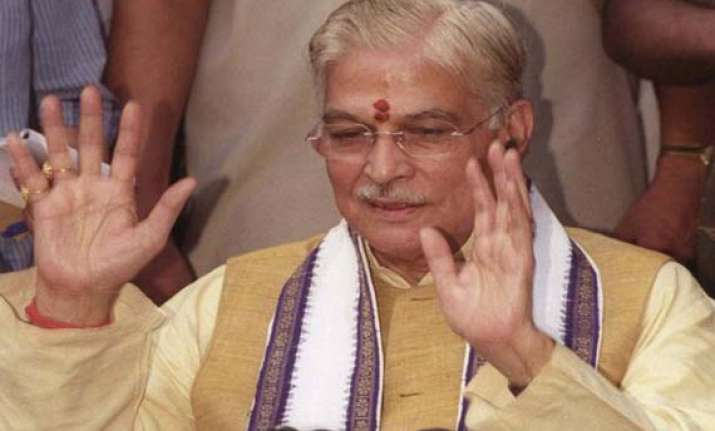 Lucknow, Feb 17: Senior BJP leader Murli Manohar Joshi today said that a Comptroller Auditor General (CAG) inquiry should be conducted into expenditure made during Maha Kumbh Mela at Allahabad.
"A complete inquiry should be conducted and I will say that a CAG probe should be conducted into expenditure made into entire Kumbh mela," Joshi told reporters in a reply to a question.
He said that as central fund was provided for the Mela, a "special audit" should be done regarding the expenses incurred during the occasion.
On a query on
Azam Khan
, who has recently resigned as the in-charge of Maha Kumbh Mela management owing moral responsibility for the stampede incident at Allahabad railway station, Joshi said that the entire state government is "accountable" for it.
"Whatever happened at Kumbh, the accountability is of the entire government and Azam Khan is part of it," he said.
"The pilgrims had no information where to go and how. The responsibility is of the state government as well as the railways. This cannot be one sided," the BJP leader said.
The BJP leader claimed that neither proper information were given at the platform not there was any management after the incident took place.
"There was no one to take the injured and ambulance reached after two-three hours and doctors were also not available," he alleged.
Meanwhile, to a separate query, Joshi said that the Congress-led UPA government should clear its policy that what measures it was taking to bring economy back on the track.
"Decreasing jobs, rising inflation, increasing export-import imbalance and declining revenue are some burning questions. The government should clear its policy and tell what measures it is taking to bring the economy back on the track," Joshi told reporters here.
He alleged that the Centre hiked the fuel prices before the budget session, commencing from February 21, in a bid to "cover-up" the revenue losses.
"The government intends to make some more hike in the budget. It is clear thereby that hike was intended to cover up the revenue losses to improve the economic situation," he said.