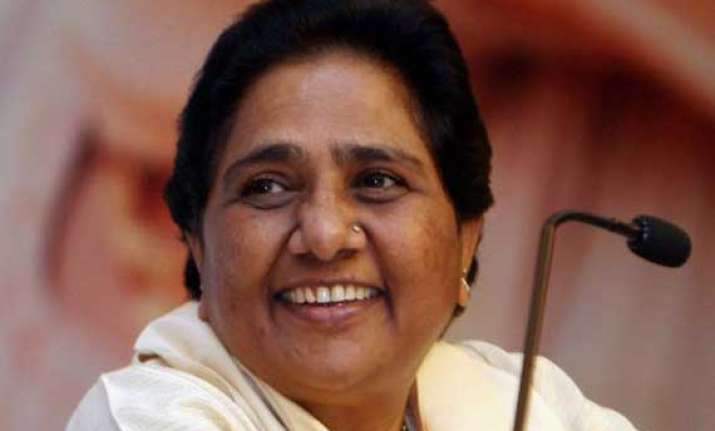 Ranchi: BSP supremo Mayawati today held the political parties, who ruled the state, responsible for "underdevelopment" of Jharkhand and also blamed people for not electing the "right representatives".
"You are also responsible. Because we are not sending the right parties and right representatives to the Assembly and Parliament to work for development of Jharkhand," the former Uttar Pradesh chief minister said while addressing an election meeting here for the Ranchi Lok Sabha seat.  She said that this region of undivided Bihar was created following underdevelopment since Independence.
"And, it remained the same even after creation of Jharkhand because political parties which were in power failed to develop it," she alleged.
Mayawati claimed that it was her party which had demanded a special category state status for Jharkhand in Parliament, but it was not taken note of by parties ruling at the Centre or the state.
"Several parties have governed Jharkhand. You have experienced their work. Now give a chance to BSP and see what it does for you," she said, adding don't get swayed by the election manifestos of political parties, who try to lure you with promises.
She blamed opponents for the sparse attendance alleging that they had prevented her supporters from attending her meeting.