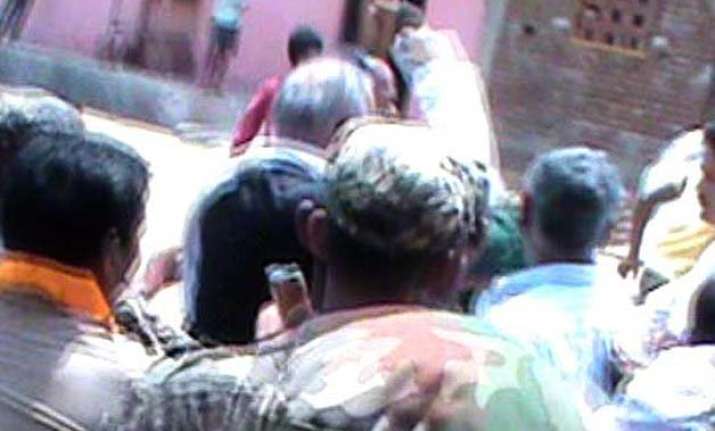 Medininagar(Jharkhand):  Jharkhand Minister Ramchandra Chandravanshi has been accused of slapping an RJD leader at Bishrampur here, a charge denied by the veteran BJP leader.
According to the complaint filed at Bishrampur police station, RJD Garhwa district unit president Sambhu Chandravanshi and Ajay Verma, an office-bearer of Chandravanshi Samaj, alleged that the Health minister slapped them at the All India Chandravanshi Samaj Convention held at Bishrampur in the district today.
Meanwhile, Deputy Superintendent of Police Hirda Lal Ravi said the minister's guard Papu Kumar also filed a counter complaint against the two men.
"Inquiry into the incident is on," he said.  The minister, however, denied the allegation saying it was the "two elements" (the two men who filed the complaint) who disturbed the meeting.
"The two elements came around 9.30 am and said they will not allow holding of the function. My guards disbursed them," Chandravanshi said.
The minister had quit RJD and joined BJP before the assembly election in 2014.
An idol was unveiled at the two-day convention where the incident took place, an office-bearer of the Chandravanshi Samaj said.