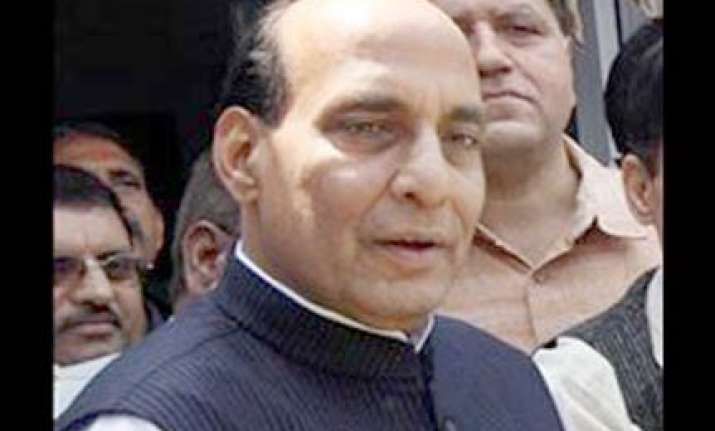 Patna: The BJP on Monday  asserted that its senior partner, JD(U), had not  placed any condition before it not to deploy Gujarat Chief Minister Narendra Modi and its MP Varun Gandhi for campaigning in Bihar.
'The reports on the JD(U) putting condition against sending Modi and Gandhi for electioneering in Bihar are speculative... In fact, our partner has not not placed any condition on the matter", former BJP president Rajnath Singh, MP, told reporters.
 He said he had talks with the JD(U) national president Sharad Yadav in New Delhi and Yadav did not utter a word about who should campaign from the BJP in Bihar.
 "I would also like to put the record straight that the JD(U) is our partner for the past over 15 years and both the allies have coordial and close relations", he said.
 Singh said the alliance was a necessity for Bihar's growth and "we are sure that the NDA will stage a comeback with comfortable majority and the number of seats of both the allies would increase further this time." PTI