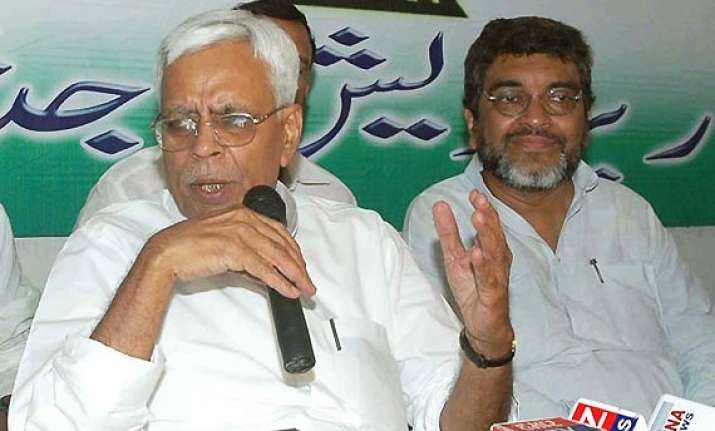 Patna, Dec 5: Observing that majority of Parliamentarians were opposed to FDI in retail sector, the JD(U) today dared the UPA government to seek a vote in Parliament after a debate on the burning issue. 

"A majority of the Parliamentarians are opposed to the FDI in retail sector... let the UPA government seek a division of votes on the Floor of the two Houses in Parliament to test its strength on the issue," the JD(U) national general secretary Shivanand Tiwari told reporters here. 

Not only that the opposition members were vociferously opposed to the FDI in retail sector, but the UPA too was divided with its constituents like the TMC and DMK stoutly opposing the Central government's decision, he said. 

There were murmurs even among the Congress' ranks with two senior ministers - AK Antony and Jairam Ramesh - reported to have expressed their disapproval to the Union cabinet's decision allowing 100 per cent FDI in single brand retail and 51 per cent in multi-brand retail, Tiwari said. 

The FDI in retail sector has also not gone down well with the masses given agitation throughout the country in protest against the Centre's decision in this regard, he said.

On the Commerce Minister Anand Sharma's defence of the FDI in retail sector, he said Sharma's claim about employment generation, road and infrastructure development and benefits to consumers and farmers did not hold water as the economies of the US and several European countries were witnessing slowdown and recession in despite the presence of retail chains like Walmart.