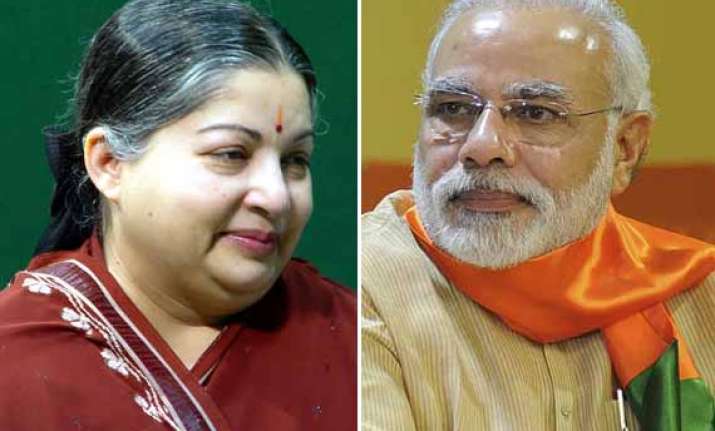 New Delhi: Will Jayalalithaa led AIADMK join Modi led government at the centre?
This is one question that is being debated hotly in political circles after news came in that Tamil Nadu Chief Minister Jayalalithaa's will be meeting Prime Minister Narendra Modi on  June 3.
According to some media reports, sources in BJP have revealed that they were always in touch with the Tamil Nadu CM whose party AIADMK swept the recently concluded Lok Sabha elections in the state. Jaya's party won 37 out of 39 seats in the state. 
The BJP is looking for alliance because the NDA lacks a majority in Rajya Sabha although it has a comfortable majority in the Lok Sabha. Out of 245 MPs in Rajya Sabha, BJP has only 65 members in the upper house. AIADMK has 11 MPs in the Rajya Sabha.
Political commentators have also pointed out that Modi is looking for alliance with regional satraps like Jayalalithaa so that they do not emerge as strong political force against the central government.