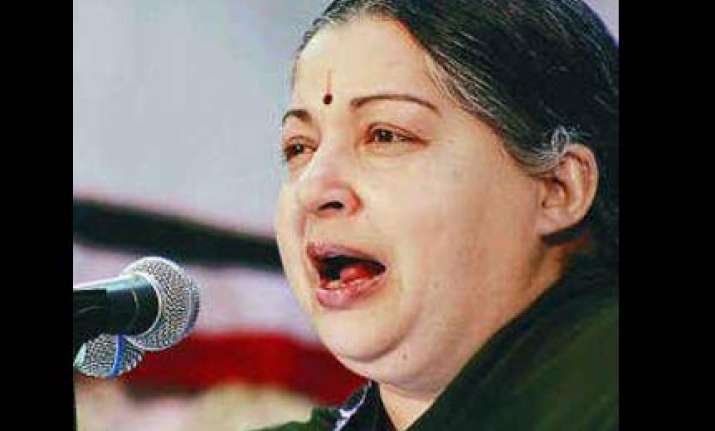 AIADMK chief Jayalalithaa on Sunday  slammed Chief Minister M Karunanidhi for defending Union Home Minister P Chidambaram on Liberhan report on Babri Masjid demolition "leak" and ridiculed his view that such leaks were a "common phenomenon".
Karunanidhi had earlier criticised Jayalalithaa for demanding Chidambaram's resignation for "leak" of the Liberhan report and said it had become usual for her to demand resignation of ministers or dismissal of his government on mundane issues.
The chief minister had also termed the leak as "common phenomenon" and recalled how he himself in 1981 as Opposition Leader had released Justice CJR Paul Commission report which had indicted some AIADMK functionaries for murder inside the famous Tiruchendur temple.
Reacting to this, Jayalalithaa, in a statement today, demanded Karunanidhi's resignation for releasing the enquiry commission report when AIADMK was in power in 1981, saying it was unconstitutional on his part to have done so.
She said, "Does Karunanidhi mean Government secrets can be released by any body?...It is unconstitutional on the part of Karunanidhi to release an Enquiry Commission report. He should had resigned as Opposition leader then. However, he should resign as Chief Minister now." PTI