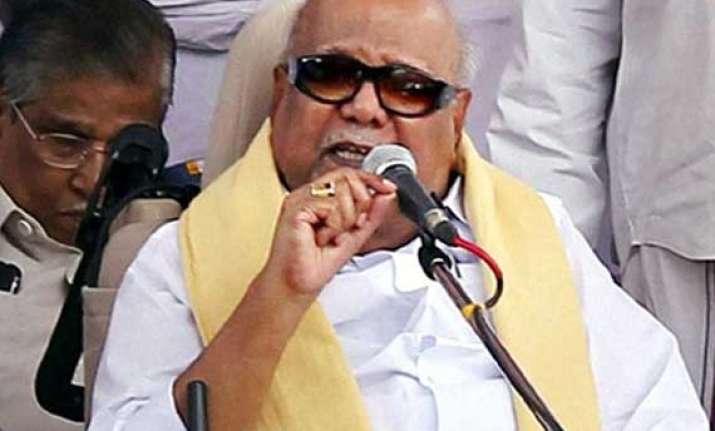 Chennai: DMK president M. Karunanidhi Thursday said the Tamil Nadu government has mishandled the issue of releasing the seven convicts in the Rajiv Gandhi assassination case.
The former chief minister was responding to media queries on the Supreme Court suspending the Tamil Nadu government's decision to release the convicts.
Citing a couplet that says even properly drafted plans would remain incomplete in the hands of the incompetent, Karunanidhi said the state government acted in a similar way in deciding to release the seven convicts.