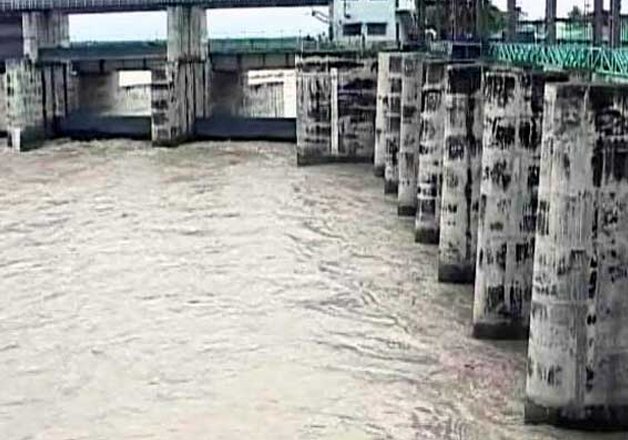 New Delhi: Normal supply of water to Delhi from Haryana, which had been disrupted due to the Jat stir, is likely to be restored today as security forces have taken control of the Munak Canal after evicting Jat protesters.
Two columns of the Army, CRPF and Haryana Police personnel took over control of the canal at around 4 AM, official sources said, adding that all protesters who were squatting at the site were evicted.
"Good news. Army takes control of Munak canal gates. Trying to assess in how much time water would reach Delhi and whether any damage done to canal lining," Chief Minister Arvind Kejriwal tweeted this morning.
Haryana's Irrigation Department officials are at the spot and were engaged in carrying out repairs at the spot. Normal water supply should be restored during the day, the sources said.
Earlier this morning, Arvind Kejriwal urged the Central government to get the Munak canal started in Haryana, saying the national capital had 'completely run out of water'. "We've completely run out of water. I appeal to the Centre with folded hands to immediately intervene and get Munak canal started in Haryana," Kejriwal said in a tweet.
With the national capital facing a severe water crisis as the Jat stir in Haryana shows no signs of subsiding, the city government has ordered all government, private schools and government offices to be closed today.
The Munak canal in Haryana, which supplies water to many parts of Delhi, was shut down after it was vandalised by a section of Jats demanding quota in government jobs and educational institutions.
Delhi Deputy Chief Minister Manish Sisodia this morning said that there was no water supply to his residence. "So! dry day starts from today (Monday)? No water supply at my home this morning. No hope to get water in Munak canal. Tough days ahead for Delhi," he said in a tweet.
The government has termed the water crisis in the national capital 'unprecedented' and warned that the situation might worsen in the next few days if the supply from Haryana was not immediately restored.
It has also deferred all examination and admission process due to the ongoing water crisis. "The ongoing examinations and admission process will be postponed. The situation will be assessed and further decisions will be taken afterwards," Sisodia said.
Yesterday, the Chief Minister had chaired a high-level emergency meeting to discuss the crisis. He said that barring Rashtrapati Bhavan, offices and residences of the Prime Minister, Chief Justice of India, defence installations, hospitals and fire brigade, water will be rationed equally among others. He said his residence and office will also come under water rationing.
"Barring President, PM, CJI, defence installations, hospitals, fire brigades- water to be equally rationed amongst all. Please save water," Kejriwal had said.
The Delhi government had on Saturday late night moved the Supreme Court, seeking a direction to the Centre to intervene and ensure water supply from Munak canal.
Delhi has nine water treatment plants which together produce 820 million gallons per day (MGD) of potable water. Of these, only two - Sonia Vihar and Bhagirathi - fed by water from Uttar Pradesh are operational. The current production is only 240 MGD. Delhi gets its bulk of water supply from Haryana.