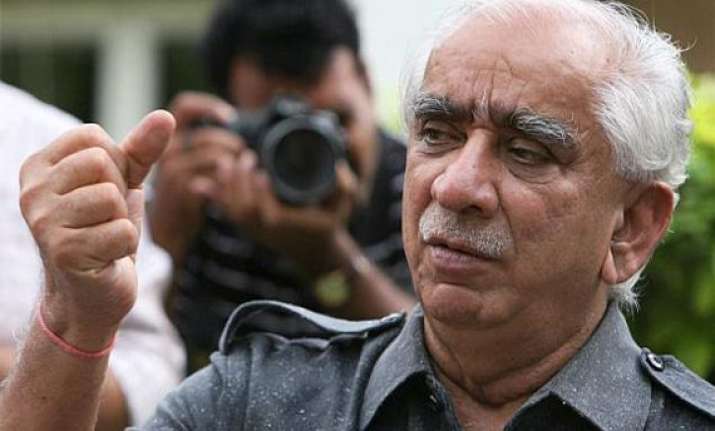 Jodhpur: Former External Affairs Minister and sulking BJP leader Jaswant Singh said today that he would file his nomination from Barmer Lok Sabha constituency tomorrow as an independent candidate.
Lashing out at BJP, Jaswant Singh told reporters: "At first, they (BJP leadership) said, they are unable to adjust me. Then they said, they would adjust me, as if I am a furniture. It was a very arrogant statement. The way they used those words were not good."
"I do not believe in the politics of adjustment. I have worked in politics with dedication and I will file my nomination papers tomorrow."
Jaswant Singh ruled out the possibility of his joining the Congress, saying "I have been born and brought up here. I have never thought of joining any other party. I would request them (Congress) not to dream of this."