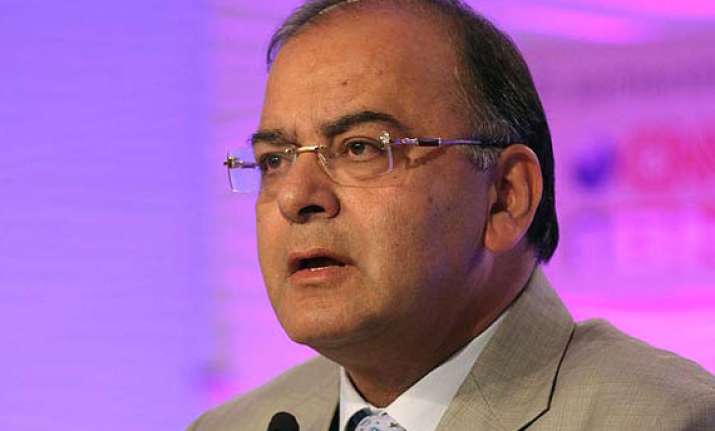 New Delhi, May 30: A Delhi court today granted bail to four accused arrested in connection with BJP leader Arun Jaitley phone-tapping case.
Chief Metropolitan Magistrate Amit Bansal granted bail to Delhi Police constable Arvind Dabas, 35, and three private detectives, Anurag Singh, 37, Neeraj Nayar, 36, and Nitish Singh, 30, on a personal bond of Rs one lakh each and two sureties each of the like amount.
The court enlarged the four accused on bail on the ground that the charge sheet has already been filed and they are no more required for further investigation.
"In view of the abovesaid facts and circumstances of the case, period of custody of about 100 days and at this stage, after filing of the charge sheet the accused persons are not required for further investigation, no useful purpose will be served by keeping the accused persons further in custody," the court said.
In the charge sheet, the Special Cell of Delhi Police had said that alleged mastermind Anurag was obtaining call detail records (CDRs) of Jaitley and others expecting that it could be "exploited" in rescuing himself from criminal proceedings going on against him in 2005 Amar Singh phone tapping case.
It had said Anurag, along with others, was arrested on December 30, 2005 in the Amar Singh case.
The special cell had in December 2005 registered a case after allegations that Amar Singh's phone was tapped by some "unscrupulous elements" and during the investigation, Anurag was arrested along with others for allegedly forging letters of the then Joint Commissioner of Police and the Home Secretary of Delhi government to tap the phone of Amar Singh.
In its charge sheet, the police had said "Anurag, along with Nitish, was involved in the racket of obtaining CDRs through Neeraj and Arvind."
The police had said CDRs of five numbers, including three belonging to Jaitley, were sought by them by using "unauthorised e-mail id of ACP, operations, New Delhi district, on January 8, 2013.
The police had said that besides Jaitley's three numbers, CDRs of a phone at BJP headquarters and one Shyam Maik were sought from the mobile service operators by the accused.
It had said only sub-divisional ACPs, ACPs (operations), ACPs of crime branch and special cell were authorised to get CDRs.
The police had said that during Arvind's interrogation, it was found out that "he was illegally accessing official e-mail id of ACP, operations, New Delhi district since November, 2012 on a demand from Neeraj Nayar, a freelance detective, at a price of Rs 1,500 per CDR and Rs 200 for providing subscriber details."
Arvind was arrested by the police on February 15 and on the basis of his statement, Neeraj was arrested a day later.
On the basis of the disclosure statements of Arvind and Neeraj, Nitish and Anurag were arrested on February 18, the police had said.
"As soon as the news that some illegal activities had been reported qua the cell number of Arun Jaitley broke in the media, accused Nitish, as per directions of Anurag Singh, deleted all the available CDRs from his laptop after uploading the same on another e-mail id... Thereafter, both Nitish and Anurag securely formatted their laptop," the police had said.
It had said that during the investigation, out of the total recovered 52 CDRs, 30 were obtained by "illegally accessing the official e-mail id of ACP operations of New Delhi district".