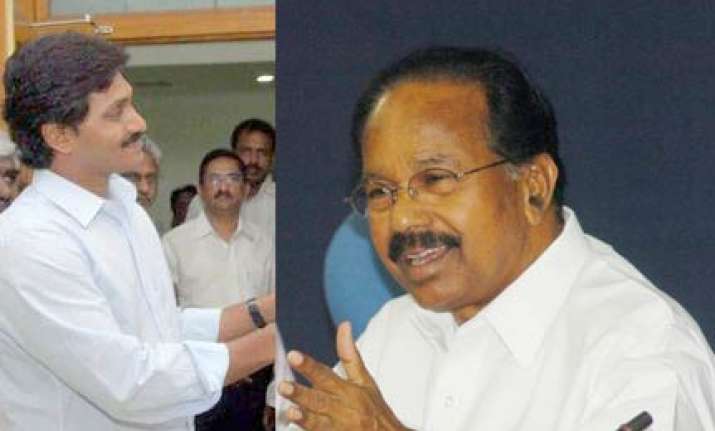 Congress on Wednesday said the issue of Y S Jaganmohan Reddy's 'Odarpu' yatra and the party's stand on it was a "domestic affair" which the party was capable of handling.  
Law Minister M Veerappa Moily, who is also the party in charge of Andhra Pradesh, today refused to get drawn into the controversy over Jagan's claim that he had given him a go ahead to continue with his yatra.
"I don't want comment anymore on Jagan...." Moily told reporters here.  He said the Congress was "capable of managing its own home. It is a domestic affair, we will manage it."  
When persisted, Moily said he cannot make a statement daily on the issue. "I cannot generate and regenerate a statement daily," he said.
Standoff between the Congress and Jagan took a new turn on Tuesday when the MP claimed that the party had given him the go-ahead to continue with his yatra. His claim was strongly refuted by Moily.  
After meeting Moily, Jaganmohan had claimed the Congress leader gave him a green signal to continue with the yatra and "this tour of mine was widely appreciated by him".  
But, hours later, Moily told reporters: "I never told him to go-ahead nor did he ask my permission."  "There is no question of giving permission when he has not discussed the issue with me. Our advice is better he desists from going ahead with the yatra," he had said. PTI