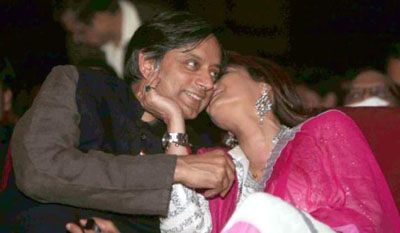 "I know what it is to switch off the light all alone in my room knowing she is no more there," said Shashi Tharoor.
 
Usually love stories have a dramatically emotional ending but here, this one has left everyone who knew the duo bewildered.

What happened between them? Did Sunanda commit suicide or was she murdered? Was she under some pressure?

Does it really have anything at all to do with the Pakistani journalist, Mehr Tarar? Did Sunanda know something important that she ought not to have known?

It's all a complete mystery now. We may never get the complete answers. But just like the Aarushi Talwar murder case, this case too will give jitters to the masses.