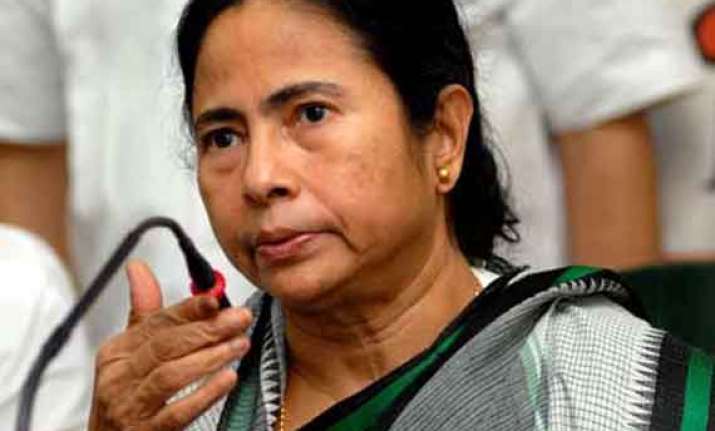 Kolkata: Keeping up the attack on Narendra Modi, West Bengal Chief Minister Mamata Banerjee today said it would be 'nightmarish' if the Gujarat Chief Minister became the PM as he was a "devil".
Referring to the Guajart riots, Banerjee said, "We love the people of Gujarat. So many people got killed there, including pregnant women. He is a devil." "We are staring at a nightmarish dream as the person being projected by you (media) as the PM of the country.
If he becomes the PM, it is nation's misfortune and dark days will be ushered in," Banerjee told reporters at the makeshift state secretariat in Howrah.
"He is saying that Bengalis from Bangladesh will be packed off to Bangladesh. Why? Who is he to speak like that?  Bangladesh is a neighbouring country. Will I have to go and pick up a fight with them on the issue? We have to strike a good relation," she said.
Stating that the people of Bengal could not be divided, she said he had the "cheek" to create a division between Bengalis and non-Bengalis.