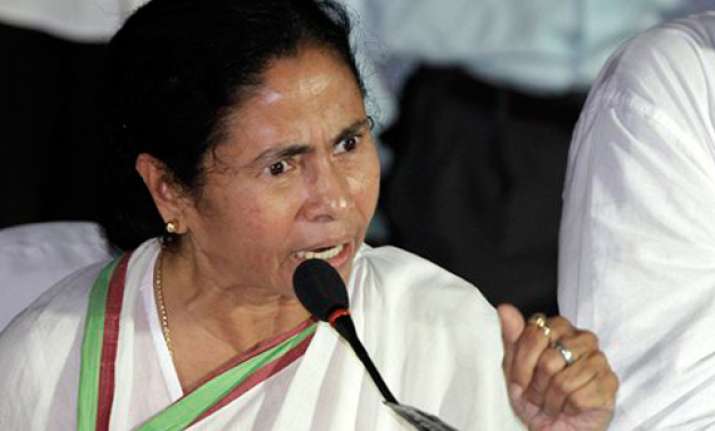 Pailan (WB): Trinamool Congress supremo Mamata Banerjee today dismissed the possibility of the BJP coming to power and Narendra Modi becoming the prime minister after the Lok Sabha elections, saying it would not be easy for them to get the requisite numbers to form government.
Taking a dig at the hullabaloo over Narandra Modi, Banerjee said, "BJP may have enough money for advertisements, but they wont' come to power. I was a seven-time MP and so far as I understand politics, BJP has no chance to come to power."
"I see some people are saying that the BJP is coming to power. Even before the elections, some are chanting NaMo, NaMo as if the prime ministerial candidate is going to become the prime minister. I don't agree. Our understanding of national politics is no less than others. It is not that easy," Banerjee said.