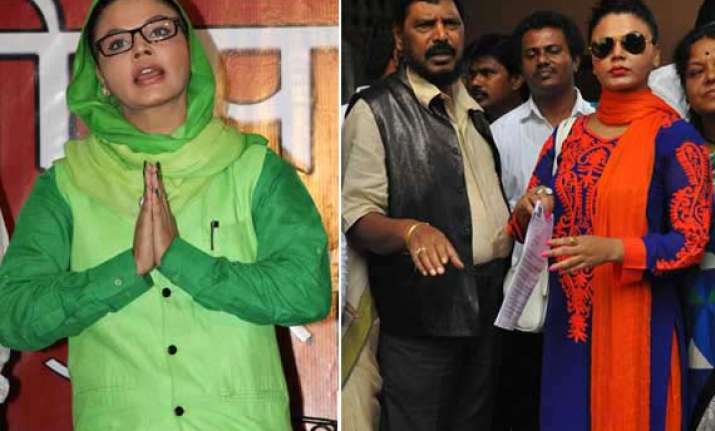 Rakhi Sawant, famously known as Bollywood's item girl aspires to someday become the Chief Minister of Maharashtra. Recently she joined Ramdas Athawale- led Republican Party of India - RPI (A) as National Executive President of its Women's wing.
Rakhi Sawant had contested 2014 Lok Sabha Election wherein she had formed her own party – Rashtriya Aam Party (RAP).

Her party performed miserably in the electoral battle  with her scrapping only about 1,995 votes from North West Mumbai constituency.

Rakhi Sawant is a controversial figure who is often in news for all the wrong reasons. Her bold statements often lead to contentious situations.

Let us know more about the item girl – turned – politician of India.