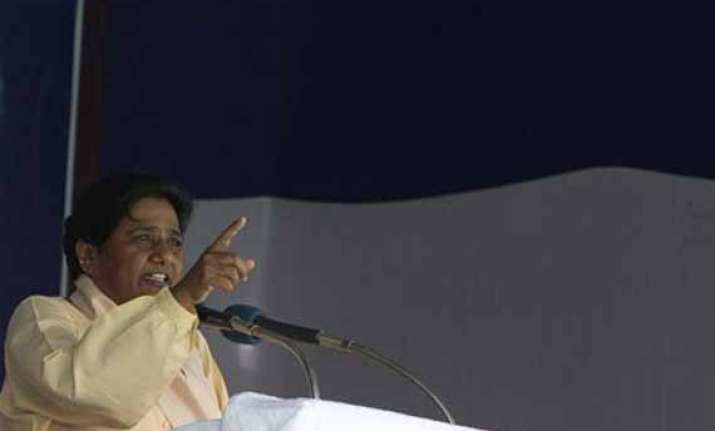 Mirzapur:  BSP supremo Mayawati Thursday  said Narendra Modi could change the secular credentials of the Constitution on the pretext of reviewing it and give it "Hindutva colour", if he came to power.
Making a scathing attack on the BJP prime ministerial candidate, she said, "If Modi becomes the prime minister, the country would face riots," and apprehended that on the pretext of reviewing of the Constitution, the BJP leader could change its secular credential to "Hindutva constitution".  
Addressing a public meeting here, Mayawati alleged that all the political parties except BSP were conspiring to snatch the reservation facility granted to the Scheduled castes and Scheduled tribes from the Constitution.