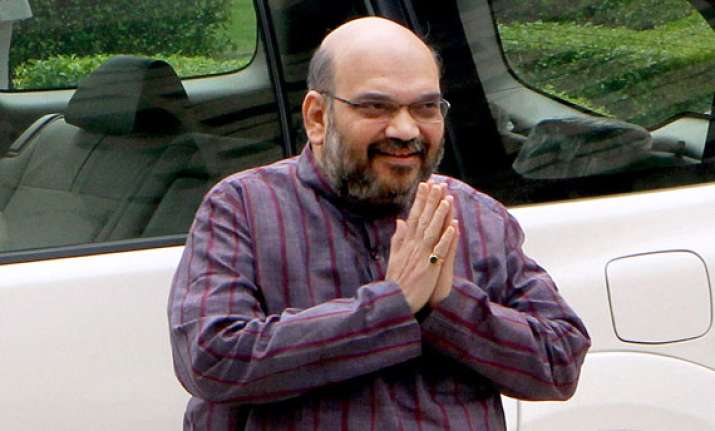 New Delhi: Upbeat over the poll results, BJP's incharge in Uttar Pradesh Amit Shah today said that the country is heading for a "positive change" and that India will regain its rightful place under the leadership of Narendra Modi.
With BJP leading in 73 out of 80 seats in UP, Shah said the performance of Congress and Samajwadi Party in the state showed that only members of two families have managed to win the rest of the seats.
"In the coming days, a positive change is going to take place in the country's political environment. India is set to usher in its success story under Narendra Modi and regain its rightful place under his leadership," he told reporters.  As per the latest trends available, BJP was leading in 201 seats and had won in 78 seats.
Congress was set for the worst performance, bagging only 47 seats.  Shah said that even in UP, Congress could manage to win only two seats—Amethi and Rae Bareli from where Rahul and Sonia Gandhi were contesting respectively.
"I am a little sad but happy at the same time. Congress has secured only two seats which are from their family and the Samajwadi Party has won five seats and these seats have been captured only by members belonging to a family," he said.  Shah also said that Congress has failed to cross the double digit mark in any of the states and did not open its accounts in seven states.
Attributing the party's success to Modi, he said that ever since Modi was declared the Prime Ministerial candidate, the wind in favour of BJP had transformed into a tsunami.