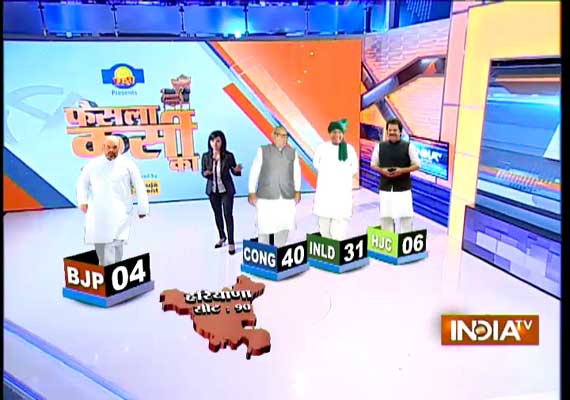 The calculations are based on what CVoter said "the cumulative tracking poll data of 19,000+ respondents interviewed today on Polling Day across randomly selected assembly segments in the state.  Data weighted to known census profile, and the margin of error is plus/minus 3 per cent at state level, and plus/minus 5 pc at regional level."
In the crucial western state of Maharashtra, the BJP may be short of majority by a whisker, says the final India TV-CVoter exit poll.  
The final exit poll figures project BJP as the single largest party in the 288-seat assembly within a range of 133-143 seats, clearly short of the magical figure of 145.