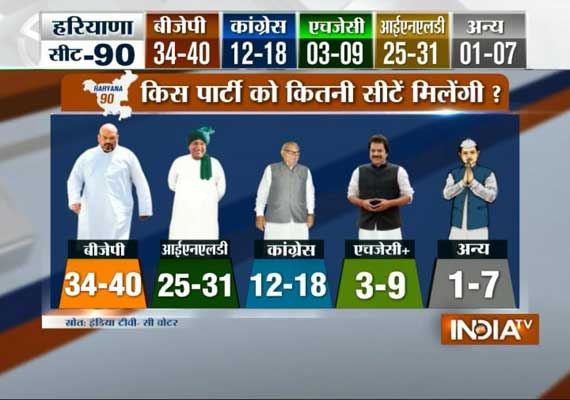 The Congress party, ruling the state for the last 10 years, is projected to come third with a range of 12-18 seats.
Haryana Janhit Congress-Haryana Jan Chetna Party alliance may win within a range of 1-7 seats, while 'Others' and independents may win within a range of 0-6 seats, says the exit poll.
In the 2009 assembly elections in Haryana, the Congress had won 40 seats, the INLD 31, BJP four, HJC and HJP 6, and Others 9 seats.
Voteshare wise, BJP this time may get 33 pc votes, followed by INLD with 26 pc, Congress 23 pc, HJC-HJP 7 pc and Others 11 per cent.