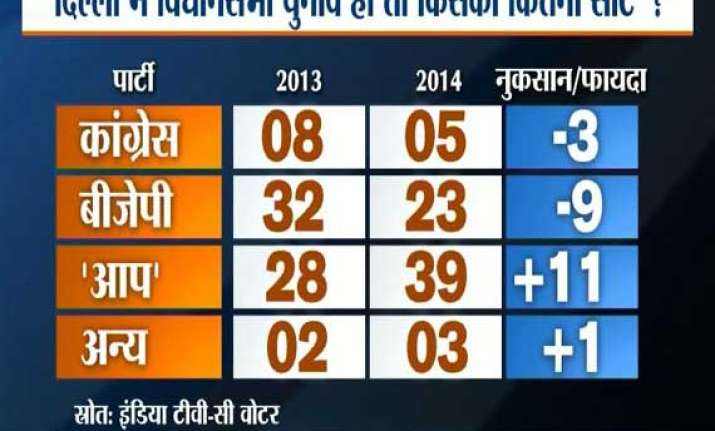 New Delhi: Arvind Kejriwal led Aam Aadmi Party (AAP) is the clear favorite for Delhites if elections are held today for Delhi assembly, according to an India TV- C Voter opinion poll.
In case of Lok Sabha elections, BJP is  poised to get 4 seats while AAP looks set to bag remaining  3 seats, if elections are held today for 7 Lok Sabha seats in Delhi. Congress is facing the danger of not being able to even open its account in Lok Sabha elections.
The opinion poll was conducted in the first week of February with a sample size of 1356+ randomly selected respondents across Delhi.