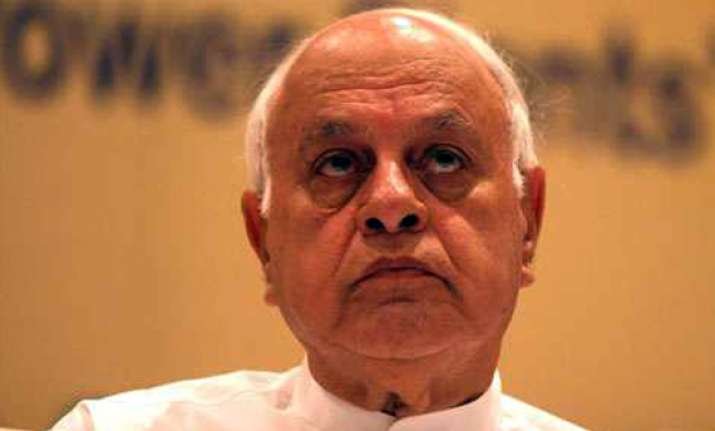 New Delhi, Feb 22: India is surrounded by threats and the country is powerful enough to meet any challenge at any time, Union Minister Farooq Abdullah today said, condemning the twin blasts in Hyderabad that left 16 dead.
Abdullah also termed as "speculation" BJP's allegation that the deadly explosions yesterday were a vengeful act for the hanging of Parliament attack convict Afzal Guru.
"India has threats all the time. We are surrounded by threats. We have to meet these threats. India has to move on and can't be cowed down by this," Abdullah said outside Parliament House, adding, the country has to fight the menace and move forward.
"India is quite powerful enough to face these threats. We can meet any challenge at any time. There is no threat to our democracy," he said.
Asked about reports that wires of CCTV cameras installed in and around Dilsukhnagar area of the city were cut four days before the blasts, the Minister said, "We should always be alert to deal with such elements because India is not surrounded by all friends".
"We have enemies around. We have enemies inside and we have enemies outside," Abdullah said.
Replying to a question on BJP's allegation, the Minister said, "BJP can say anything. ... Who knows? This is all speculation. It is very easy to make such allegations."
Earlier, Speaker Meira Kumar condemned the powerful explosions which has left 119 injured.
"I strongly condemn this act of terrorism in Hyderabad last evening. I regret the loss of life that has taken place in this cowardly act. I also pray for the speedy recovery of those who have been injured," she told reporters outside Parliament House.