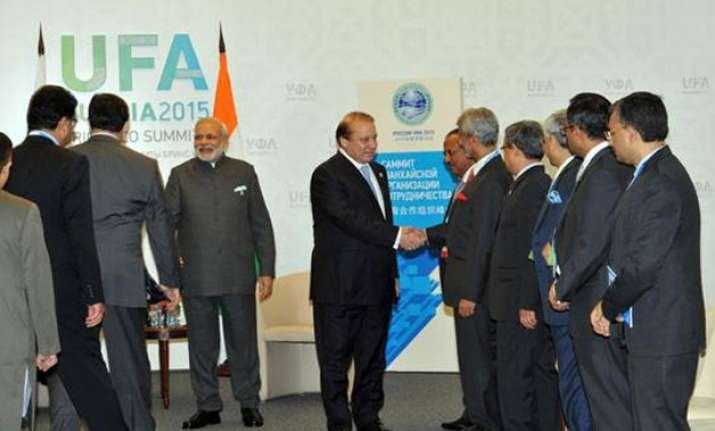 Ufa (Russia): India and Pakistan on Friday agreed to expedite the Mumbai terror attack trial.
In a joint briefing after an hour-long meeting between Indian Prime Minister Narendra Modi and his Pakistani counterpart Nawaz Sharif here, Indian and Pakistani foreign secretaries said the two sides will "discuss all outstanding issues" and agreed on expediting the Mumbai terror attack trial.
The two leaders also expressed their commitment to fight terror.
Sharif also extended invitation to Modi for SAARC summit in 2016 in Pakistan.
Modi and Sharif today hold bilateral talks in Ufa on the sideline of SCO Summit.
The two leaders shook hands before sitting down for talks. The Indian side also had National Security Advisor Ajit Doval and Foreign Secretary S. Jaishankar.
The Pakistani side, led Sharif, included Sartaj Aziz, the country's top advisor on foreign affairs, besides other officials.