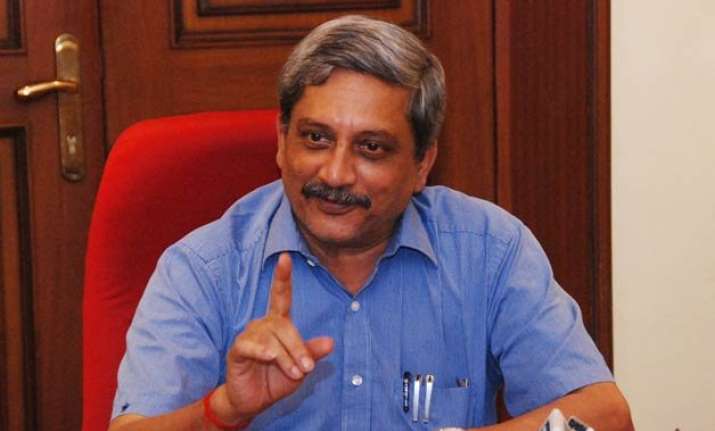 Panaji: India's defence export is likely to double this year, Defence Minister Manohar Parrikar on Friday said and called for tapping friendly countries to increase sale of military equipment.
India could export defence equipment to friendly countries and also neighbours as such a move would help in strengthening relations with them, he said.
He was speaking at Global Business Forum organised by the IIT Alumni Association at Bambolim on the outskirts of Panaji.
The technocrat-turned-politician, an IIT Bombay graduate, is a member of the association.
"Export should be encouraged as we have friendly relations with many countries. These countries look towards India for their defence needs and if India does not give them the required equipment, it does not make you real friends," Parrikar said.
"Export not only gives you economic benefit but also enhances your friendship. Last year, (defence) export amounted to only Rs 630 crore approximately. This year, it should exceed Rs 1,200 crore."
Parrikar also spoke about the 'Make in India' initiative of the Modi Government, which aims to establish the country as a global manufacturing hub.
It would be 'economically beneficial', if the money is spent in India "as it may generate skill, employment and technology for defence and also civil application", he said.
The event was also attended by Union Ministers Prakash Javadekar and Jayant Sinha.