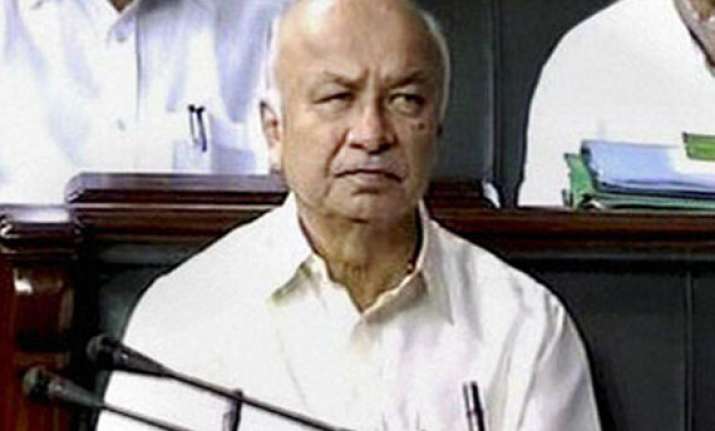 New Delhi, Feb 23: Under opposition attack in the wake of twin blasts in Hyderabad, union Home Minister Sushilkumar Shinde Friday went on the defensive, saying that government was taking tough steps against terrorism.
The home minister, who visited Hyderabad in morning, made identical statements in both houses giving the sequence of events and stating that the National Investigation Agency (NIA) would probe the blasts in which 16 people were killed and over 100 injured.
He also said the blast showed there was a need for the proposed National Counter Terrorism Center (NCTC), and said that government was ready to discuss the reservations parties had on it.
The proposal to set up NCTC has been put on hold after several states protested against its implementation, saying it would encroach on their rights.
"The blast proves there is a need for the NCTC. When we were bringing it, every one said it is against the states. We are ready to bring the NCTC, we can discuss it," he said in the Rajya Sabha.
He said the National Intelligence Grid was already helping in handling the menace of terrorism.
"The government is committed to combat such cowardly terror attack and it shall make all possible efforts to apprehend the perpetrators and masterminds behind the blasts and ensure that they are punished as per the law," Shinde said while reading from his statement.