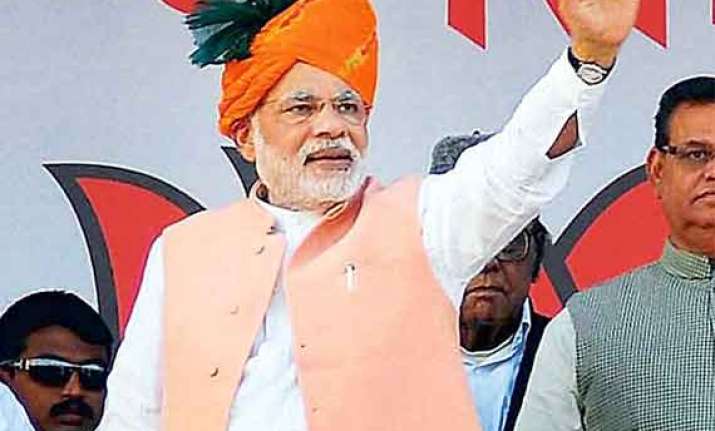 New Delhi: For a man who confesses to a penchant to "dress well" and claims his mixing and matching of colours is "god gifted", BJP's prime ministerial candidate Narendra Modi is one of the few Indian politicians who have effortlessly managed to get discerning people's appreciation and women's attention by his sartorial elegance.
With his crisp, half-sleeved silk, khadi and linen kurtas and churidar pyjamas, coupled with finely-tailored Nehru jackets, often in bright, eye-catching colours, Modi is amongst a few leaders of independent India who have shunned the shabby and crumpled kurtas and dhotis/pyjamas - the staple political costume of the traditional Indian politician - and gone out to make a style statement.
It has also drawn adverse attention as when Samajwadi Party leader Mulayam Singh Yadav, a typical old-style politician who neither cares about his dress nor deportment, took a dig at him wondering how much time Modi would have for the country when he "changes 500 kurtas a day and wears a new kurta to every meeting".
"What is wrong in Modi saying that he likes to dress well? I want to see our Indian leaders dress better. For too long have our leaders worn their sloppy sartorial manners and ill-fitting dresses as badges of austerity," said Kabir Alam, a 46-year-old fashion photographer based in Delhi.