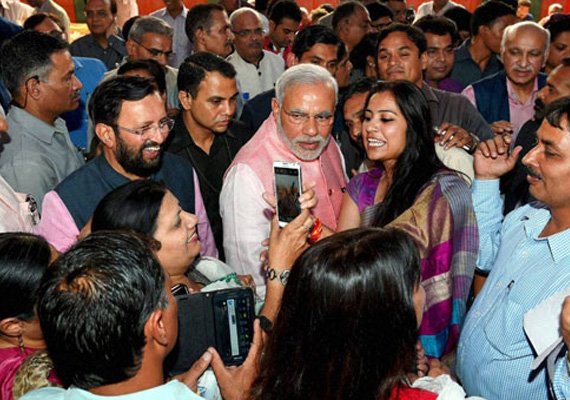 New Delhi: Reaching out to the media with which he has had a lukewarm relationship, Prime Minister Narendra Modi had some good words for the press today, promising to find a way to interact with it directly.
The occasion was provided by a 'Diwali milan' (get-together) organised by the BJP at its headquarters here at which some 400 hundred journalists, including top editors, were present.
Modi, who used to stay at the party headquarters as an party office-bearer before becoming Chief Minister of Gujarat, said in a brief speech laced with characteristic humour, "I used to arrange chairs here waiting for you.