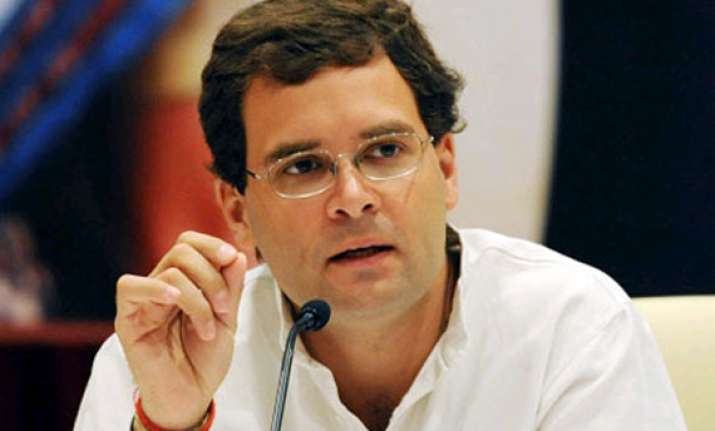 Gonda, UP, Feb 18: Notwithstanding Rahul Gandhi rubbishing demands that he be declared as PM candidate, Union Minister Beni Prasad Verma on Sunday claimed the Congress vice president would lead the party in 2014 polls and would be at the helm in the event of UPA returning to power.
"Rahul will be leading the Congress in 2014 (Lok Sabha) polls and take the responsibility of the government at the Centre," Verma told reporters here.
He said youth of the country were looking to Rahul with hope and he would fulfil expectations of the people in the days to come.
In Kanpur, Congress Treasurer Motilal Vora evaded a direct reply to questions by reporters regarding Rahul's Prime Ministerial candidature.
"At present, he is working to strengthen the Congress. According to party's tradition, the Prime Ministerial nominee is decided by the High Command.
"Rahul Gandhi has said he is currently looking after the working of the organisation and Prime Minister Manmohan Singh is doing a good work," Vora said.
Rahul had yesterday snubbed Uttarakhand Chief Minister Vijay Bahuguna after he demanded that the Congress leader be declared the Prime Ministerial candidate.
Reminding Bahuguna that Prime Minister Manmohan Singh is already at the helm, Gandhi had told him "the problem is not about PM candidate but related to party organisation which needs to be addressed first".
"I do not want to hear such a thing again," an incensed Congress Vice President was quoted as saying while interacting with the PCC chiefs and CLP leaders in Delhi.
On Narendra Modi-for-PM chorus in BJP, Verma said the Gujarat Chief Minister would lose his security deposit if he contests the upcoming General Elections from Gonda.