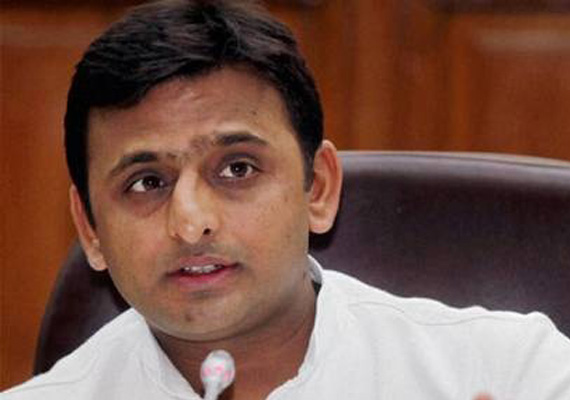 Lucknow, July 28: In a scathing attack on his predecessor and Bahujan Samaj Party (BSP) chief Mayawati, Uttar Pradesh Chief Minister Akhilesh Yadav Saturday asked her not to come to Uttar Pradesh if everything was so wrong with the state.
Taking a dig at the frequent demands made by the BSP supremo to impose president's rule in the state, Yadav said Mayawati was just "off balance" -- not in her right mind -- as money was now being used for the genuine welfare of the people.
Accusing Mayawati of plundering the state coffers, the chief minister said she had been a self-centred dictator, caring little for the welfare of the people of the state.
Yadav said his government was development-oriented and worked hard to ensure the comprehensive development of the state.
He later distributed laptops to several thousand students. The chief minister said that the free laptop scheme for students passing out of Class 12 in the state would offer them a tool to enhance career capabilities.
Yadav said several other things were also being done by his government to galvanise the education sector.