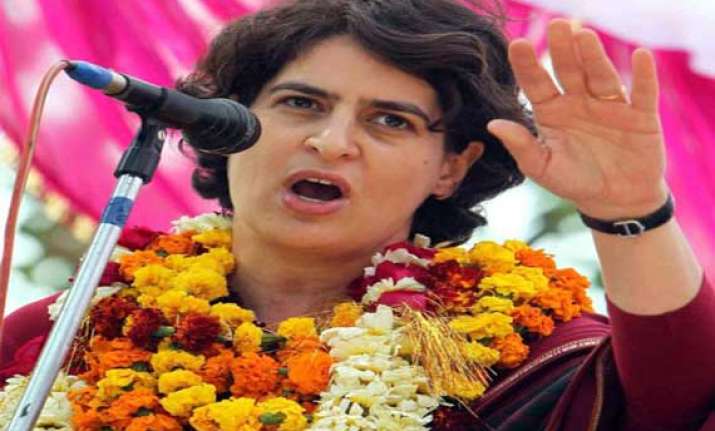 Amethi (UP): Priyanka Gandhi today said she will not be campaigning in Varanasi, where party candidate Ajay Rai is pitted against BJP Prime Ministerial nominee Narendra Modi.
"I am not going to Varanasi. I will campaign in Amethi and Rae Bareli only," Priyanka told reporters in reply to queries.
Reports in a section of media today suggested that Priyanka could campaign in favour of party candidate against Modi in Varanasi.
Recently, she had trashed reports that she wanted to challenge Narendra Modi for the Lok Sabha seat from Varanasi and was stopped by the party high command.  Priyanka had said it was a "personal" decision not to contest and that her family would "wholeheartedly support" her if she ever wanted to.