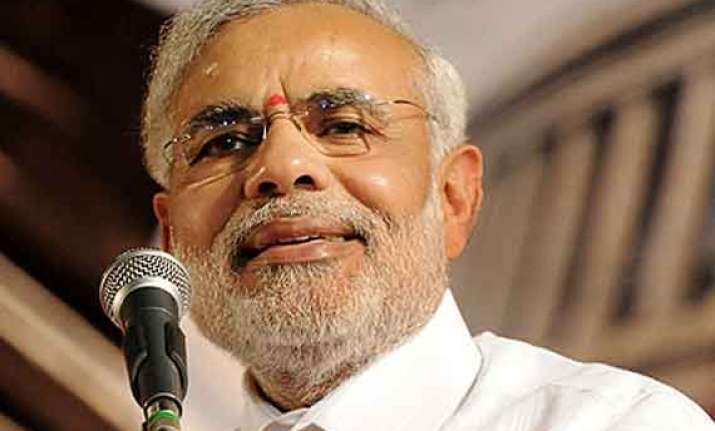 New Delhi: BJP's prime ministerial candidate Narendra Modi Thursday said that he was "a team worker" and human resource management was in his blood.
In an interview on Times Now news channel, Modi also said that composition of his cabinet, if BJP wins the Lok Sabha election, will be decided by the party.
Answering a query on perception that he centralises decisions, Modi said that his track record as Gujarat chief minister provides an answer.
Modi said that all the credit he was given for the development of Gujarat was wrong as it is the team that delivers.