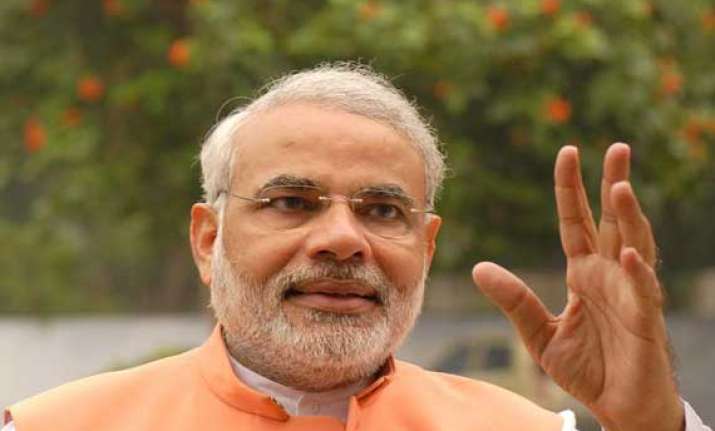 New Delhi: Narendra Modi says he has been "chosen by God" to undertake the "difficult tasks" for the country.
"Kuch log hote hai jinko ishwar kathin kaam ke liye hi pasand karta hai...Kuch log hote hai jo sankato se jujhne ke liye aise hi logo ko parmatma pasand karta hai (There are some people who are chosen by God for undertaking difficult tasks. God likes people who can tackle difficult tasks).
"Mujhe lagta hai shayad mujhe ishwar ne is kaam ke liye pasand kiya hai. Bas apke ashirvad jur jane chahiye. Apke ashirwad jur gaye to kathin se kathin kaam bhi aram se ho jayega..aur main karke dikhaunga...(I think God has chosen me to do this work. Your blessings should also be there. If you give blessings, then the most difficult of works will be done smoothly. And I will do it," he said.
The BJP's Prime Ministerial candidate was making an address to party workers by 3D telecast.