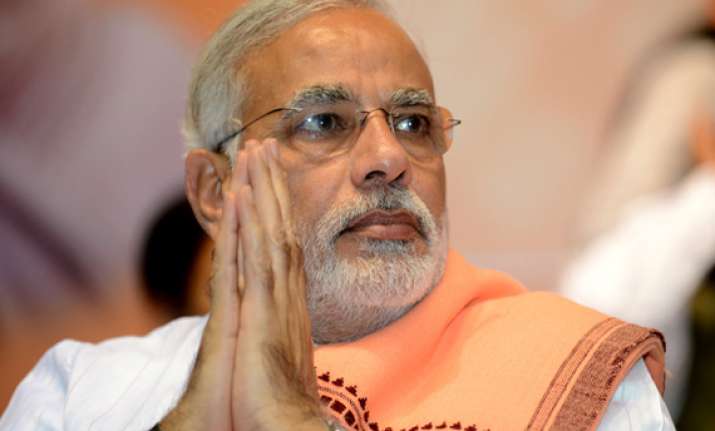 New Delhi: BJP prime ministerial candidate  Narendra Modi today said he was prepared to "face defeat" but would not practice politics of identity.
He also offered to face a probe if any corruption allegations are levelled against him as Prime Minister.
"I will not make any appeal to Hindus or Muslims but to the entire 125 crore people of India. If it suits them, then it is fine. If it does not suit them, I am ready to face defeat in the elections, I am ready to be wiped out.
"My mantra is that all are one. I cannot accept a divide between brothers of the country in the name of secularism. In the name of secularism, the nation has been divided," he told a news channel.
He was asked whether he would make an appeal to muslims in Varanasi, Uttar Pradesh, from where he is contesting. He was also questioned on the objections of BJP over Sonia Gandhi's meeting with Shahi Imam of Delhi's Jama Masjid when its own president Rajnath Singh had met muslim clerics in Lucknow.
In his response, he said the objection was not to the meeting but to the "message" that was going out.
"We want Soniaji to meet Muslims, Christians, Sikhs, anybody. It is part of democracy....but a particular community was told whom to vote for. This is against Constitution and electoral laws. It is not wrong to meet but the message that has gone out is a matter of concern," the BJP leader said.