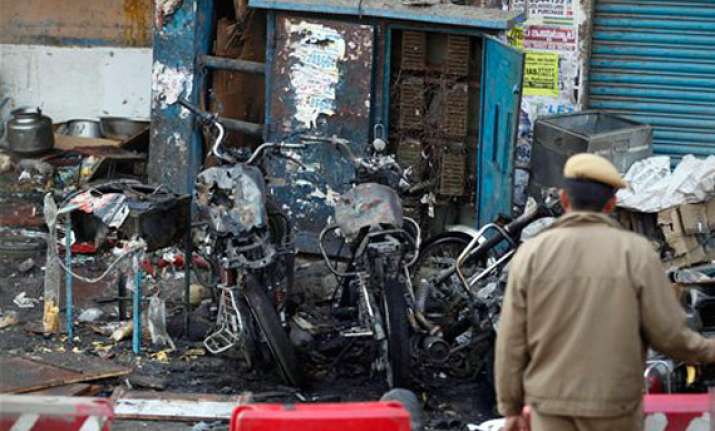 New Delhi, Feb 23: Parliament Friday discussed the twin blasts that rocked Hyderabad, killing 16 people and injuring over 100.
Here are some of the key quotes :
Sushilkumar Shinde (home minister): "The government is committed to combat such cowardly terror attack and it shall make all possible efforts to apprehend the perpetrators and masterminds behind the blasts and ensure that they are punished as per the law. The blast proves there is a need for the NCTC. When we were bringing it, every one said it is against the states. We are ready to bring the NCTC, we can discuss it."
Sushma Swaraj (Leader of Opposition in the Lok Sabha/BJP) :
"Show that you are committed to fight terrorism. It is the centre's role only to alert the states or help them stop acts of terror".
Arun Jaitley (Leader of Opposition in the Rajya Sabha/BJP) :
"It is sad the first day of budget session was chosen to give the grim reminder India is very high up on terror radar. Government should ensure that the Hyderabad blasts were the last such incident faced by India."
M. Venkaiah Naidu (BJP) :
"The government is taking the issue of terrorism very casually. This attitude is not right, they had the information, yet they took it casually. The home minister is constantly changing his stand on the issue. He had said that government had information, now he is saying there was no specific information."
D. Raja (Communist Party of India):
"We have external terror and internal terror. In the internal terror, while we have focused on left wing violence, right wing terrorism has been ignored. Government should take strong steps to deal with right wing terror."
Renuka Chowdhury (Rajya Sabha MP/Congress):
"We want this to be the last blast, we have to show collective political will. The statement that goes out from here should be that we will no more tolerate such acts. Incident like these strengthen our resolve to collectively secure the country. Its not just the government in power but each one of us is responsible for securing the country."