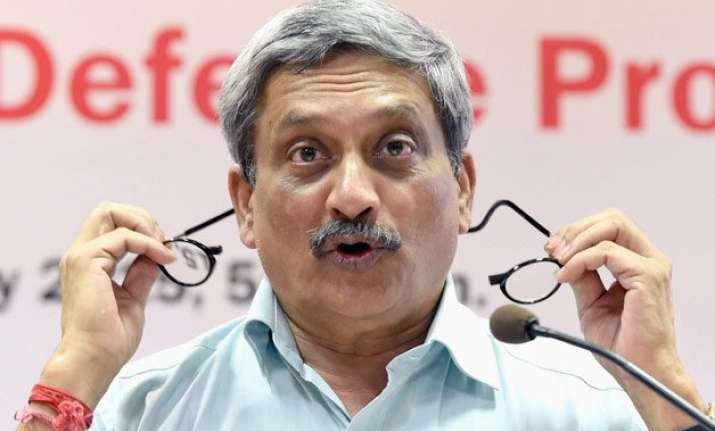 Panaji: Human rights violations by the Pakistani Army in Pakistan-occupied Kashmir (PoK) as well as Balochistan and Sindh need to be highlighted on the global stage, Defence Minister Manohar Parrikar has said.
Speaking at a fund-raising function held at Bambolim late last evening, Parrikar said "it was about time that Pakistan's role as a terror-breeder is brought out in the open on a global stage".
"It is time for India to throw light on human rights violation in Pakistan. It has to be dealt with seriously. You find kids being murdered, butchered in Peshawar. You find people going to mosques for prayers being killed. Killing is almost everywhere in Pakistan. This is the outcome of the poisonous seeds of 'Hate India campaign' they have sown," he said in response to a query on human rights violations in PoK as well as in Balochistan and Sindh.
"If only the (Indian) Kashmiris know what the (Pakistan) Army is doing in Pakistan, I don't think they will want to be a part of that. Kashmiris are also very proud people in their own right," Parrikar said.
To another query, he said, "India is capable of defending itself and neutralize cross border terrorism effectively. The nation is doing whatever needs to be done" and added that Pakistan was increasingly worried about India's growing strength.
Parrikar said that infiltration bids along the Line of Control (LoC) were continuing.
"Everytime there are ceasefire violations, they try to send a group of terrorists through rivers and streams," he said.
Referring to the ambush on Indian Army on the Indo- Myanmar border, Parrikar said that it was the high point of his tenure as Defence Minister that the Indian Army was able to react effectively to that threat.