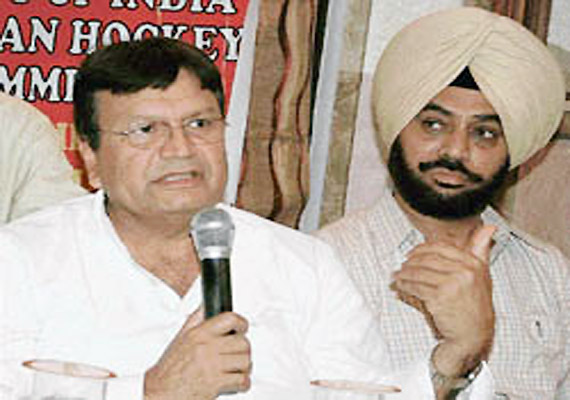 Bhopal, Mar 29: Former MP Aslam Sher Khan, the head of the Indian Olympic Association appointed five-member selection committee, today announced a new outfit with the aim of dislodging from power the ruling BJP government in Madhya Pradesh in the next year's Assembly elections.  
"The new front 'Madhya Pradesh Congress Jan Sangharsh Samiti' would strive hard to bring together those Congressmen who were frustrated due to some reason or the other," Khan, who is the chief patron of the outfit, said in a press conference.
A strong movement would be launched to bring on the common platform all the Congressmen and oust the BJP from power.
He said that the Samiti would work for providing jobs to the unemployed and for welfare of farmers.  
"BJP in the last eight years of its rule has done nothing in Madhya Pradesh to fulfil the promises it had made before the last two Assembly elections," Khan added.  
The former member of the Indian hockey team had been elected from Betul Lok Sabha seat on Congress ticket in 1984 and 1991, respectively.