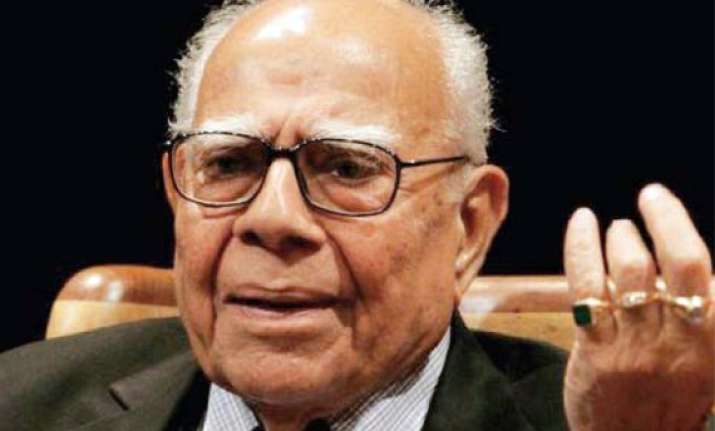 Jabalpur, Madhya Pradesh, Nov 13:  A local seer Mahamandaleshwar Swami Shyamdas Maharaj has offered to give Rs 5 lakhs to anyone who spits on BJP MP Ram Jethmalani for his derogatory remarks about Lord Rama.
At a prayer meeting in Geetadham Ashram here on Sunday, Swami Shyamdas Maharaj said, technically the promised reward was not a threat, reports Times of India.  
"A threat presupposes violence and spitting is a harmless non-violent act", said the saint.  
Jethmalani had described Lord Rama as a "bad husband".  
"Jethmalani should consider himself a lucky man that he could get away with such a lenient punishment for such an unpardonable act", the seer said.  
Swami Shyamdas Maharaj said, Jethmalani seemed to have possed by Ravana's spirit when he made the blasphemous remarks.  "But the trend needs to be nipped in the bud.  Jethmalani would not be allowed to sully Lord Rama's name."